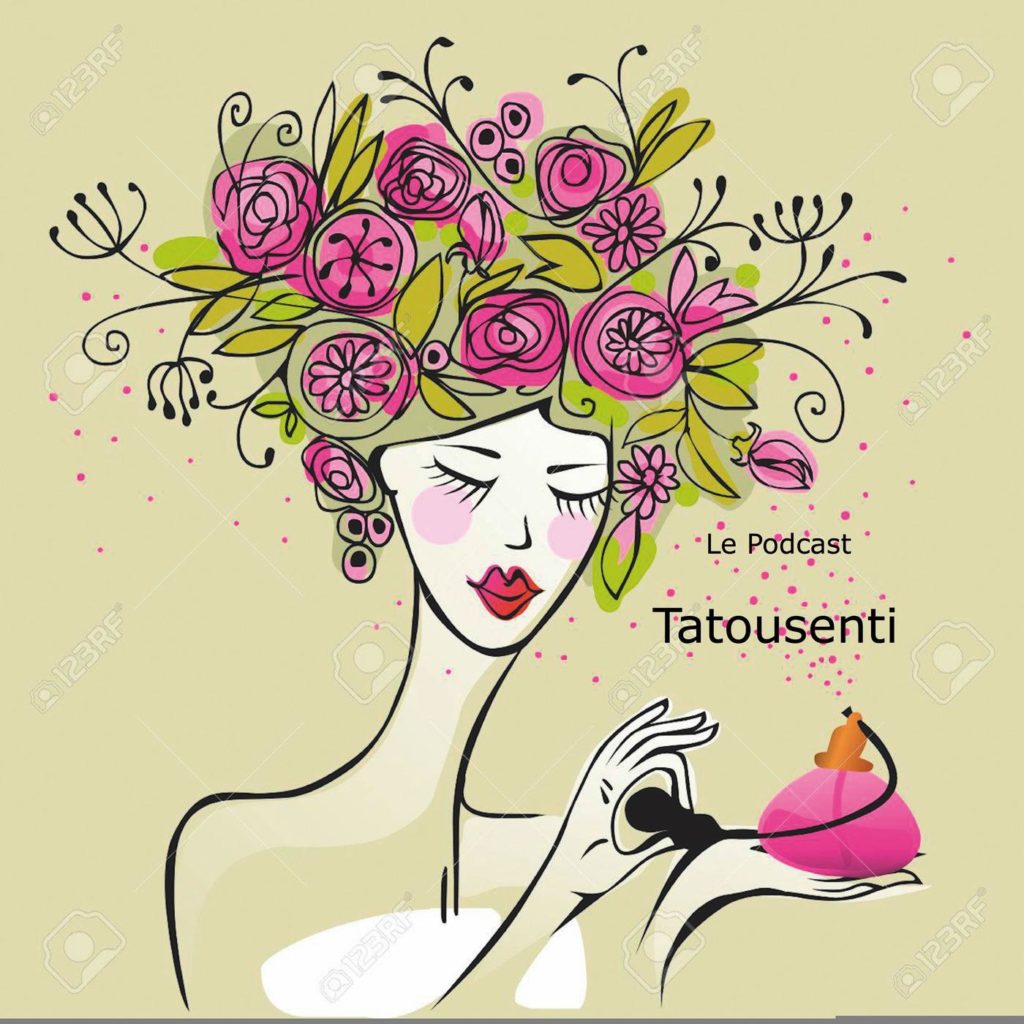 Comment le podcast Tatousenti célèbre les femmes ?
8 portraits de femme à l'honneur en 2021 par Bettina Aykroyd de Tatousenti
Pour la journée international de la femme 2021, j'ai décidé de partager avec vous 8 portraits de femme. Certes, cela devient peu banale de fêter la femme seulement le 8 mars mais j'ai choisi des femmes authentiques. Toutes sont animées par les odeurs et le parfum. Seule, une outsider, Bettina Frohlich. Quoi de plus normal de mettre à l'honneur une autre Bettina.
https://www.tatousenti.com/
Bettina Frohlich "Global Luxus"
Bettina ne travaille pas dans le monde du parfum…. Qu'a cela ne tienne, je tenais sincèrement à la mettre en lumière, bien que portant le même prénom que moi, c'est une femme lumineuse, généreuse et professionnelle comme savent l'être les allemandes ! Bettina aime les autres, les mettre en lien, partager avec eux,  surtout leur apprendre à réseauter, et à se constituer une communauté dans le luxe. 
Néanmoins, son tout premier métier fût celui de rédactrice : ce qu'elle continue à exercer sur le webzine Luxe-partenaires.com et à travers le blog watch-me-tv.com. Parallèlement à Global Luxus, Bettina, anime et a fondé Luxe Partenaires Paris, une association de professionnels du luxe, consacrée à la promotion de l'industrie, de leur art et de ses acteurs.
 Toujours en mouvement avec de nouvelles idées à mettre en action, Bettina a imaginé et mis en oeuvre une nouvelle plateforme e-learning et luxury thinking school : proposer des formations courtes, pratiques et de surtout d'échanger. En un mot, learn & link ! Elle s'adresse à un public de passionnés, en recherche de se nourrir d'un savoir concret, et prêt à consommer !
A ses heures perdues, cette hyper-active aime le cinéma, la vidéo et lire des biographies de femmes, comme celle d'Helena Rubinstein, une grande source d'inspiration.
 Aujourd'hui, Global Luxus 
Global Luxus repose sur "la méthode de l'éventail" ! Une idée prenant sa source, dans sa ville natale Karlsruhe en Allemagne, où le Comte Carl voulait se rapprocher des gens. Et pour ce faire, il dessina sa ville en traçant des allées, partant du château pour aller vers les gens, tel un éventail qu'il avait ramené lors d'un de ses voyages. Comme lui, Bettina a décidé de relier les communautés, et de favoriser les synergies ! C'est donc sur le principe de 3 étapes, que sont le pouvoir des histoires, le pouvoir de l'influence de recommandations, le pouvoir des communautés et de ses ambassadeurs, que repose la méthode de l'Eventail de Bettina. De la relation inattendue à la relation durable, à la rencontre du réseau idéal, telle est la proposition de Bettina.
Elle admire Stéphanie Poulage parfumeur et fondatrice de sa propre marque Poulage Parfumeur et Caroline Scheufele des bijoux Chopard. Pour Bettina, la créatrice de Chopard a été très avant-gardiste en s'engageant vers un luxe durable, et une chaîne d'approvisionnement en or 100% éthique. De la même façon, elle a été touchée par les propos et les engagements de Sandrine Sommer, en charge du développement durable chez Guerlain, dans les années 2000.
Son parfum du moment : Sun de Jil Sander, Chloé, Verveine de L'Occitane
 In English…
Bettina does not work in the world of perfume.  But never mind ! I intend sincerely to show her in the spotlight,  as we have the same christian name. She is a radiant, generous and a professional woman, as the German women are ! Bettina likes others, put them in contact, share with them, and most of all, teach how to network, and also how build a community in the luxury world.
However, her very first job was editor in chief : it is what she continues to do on the web-magazine Luxe-partenaires, and also through the blog, watch-me-tv.com. More, in parallel with Global Luxus, Bettina conducts and has funded Luxe Parteniares Paris, an association of professionals of the luxury, dedicated to the promotion of the industry, their art, and their  players.
Always on the move to find new ideas to put to action, Beattina has imagined a new  e-learning platform and luxury thinking school : so to offer short, practical trainings, and also to exhange. In one word, learn & link ! it is applied to passionate people, in research for a practical knowledge, and ready to use !
On her free time, this hyper-active likes the cinema, videos, and read women biography, such as the one of  Helena Rubinstein, which  happened to be a great  source of inspiration to her.
Global Luxus today
Global Luxus is based onto « the method of the fan » ! It was an idea that came from her native town of Karlsruhe, in Germany, where Count Carl wanted to be nearer to people. In order to do it, he designed the town by drawing alleys, starting from the castle, so to go towards the people, in the shape of a fan, that he had brought back from his trip. Like him, Bettina decided to  connect the communities, and favor the synergies ! So it is based on the method of the fan,  with a principle in 3 stages, that are the power of the histories, the power of the influence of recommandations, the power of communities and its ambassadors. Then, from an unexpected relationship to a long term one, and to the meeting of the ideal network, here is Bettina' proposition.
She admires
Stephanie Poulage, perfumer and founder of her own brand,Poulage parfumeur and Caroline Scheufele from the Chopard Jewells ; For her, the creator of Chopard, was really ahead of her time by starting a sustainable luxury, and a supply chain of a  100% sustainable ethical gold. In the same way, she has been impressed by Sandrine Sommer's words and commitments,in charge of the sustainable development at Guerlain in the years 2000.
Her fragrances : Sun from Jill Sander, Chloé, Verveine from l'Occitane.
Tatousenti • Bettina Aykroyd