Who we are ?
GLOBAL LUXUS – LUXURY EVENTS TO ACTIVATE CONNECTIONS
Between know-how and heritage, Global Luxus revisits techniques from the past and proposes networking methods adapted to the codes of today's luxury.
Among other things, the agency uses the "Fan" method to meet the most demanding needs of its clients.
This magical method allows to transform a network in a few steps and brings solidity, stability and durability.
A HISTORY OF HERITAGE… THE "FAN METHOD"
« We are in the beginning of the 18th century, in Germany. Count Carl of Baden feels lonely in his castle, far from everything. He dreams of meeting, sharing, exchange… in his domain.
While fanning himself with a fan brought back from his travels, an idea comes to him. He began to draw the plan of a city at the foot of his castle with visible alleys, fulfilling his deepest wish: to get closer to his subjects. Without realizing it, he reproduced the shape of a fan…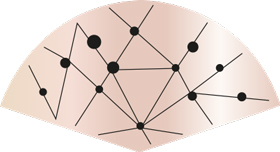 Since then, the shape of the fan is particularly known to promote exchanges, relationships, or dialogues between people. It is particularly conducive to word-of-mouth.
Bettina was born in Karlsruhe and wanted to name her working method "Fan" after Count Carl.
Like him, Bettina's vocation is to connect communities and foster synergies!
A BIT MORE ABOUT THE FOUNDER…
Luxepertise – Since 1998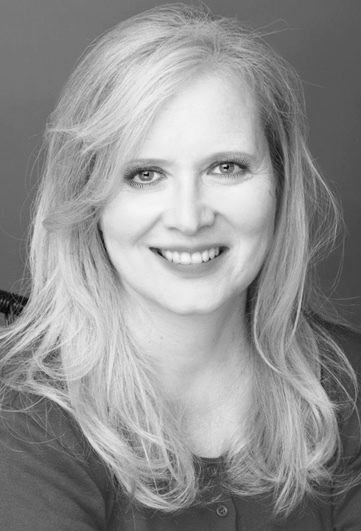 « Bettina Frohlich est
activatrice de connexions
et artisane d'émotions auprès
des maisons de prestige. »

SHE HAS THE ART TO CONNECT PEOPLE, TO STAGE THEM AND TO REVEAL THEM.
With more than 20 years of experience as an editor and event organizer, Bettina Frohlich quickly understood the importance of having a rich address book and building a network that reflects her.
These years of expertise have also allowed her to develop a certain sense of trends and to know the luxury industry and its news.

Since 2012, she is also the co-founder of Luxe Partenaires Paris, an association of luxury professionals dedicated to promoting the industry and its players.
Every five years, the Luxe Partenaires squares reward innovative projects in the sector.
Once a journalist, always a journalist, Bettina remains passionate about stories and continues this profession by publishing content on arts and crafts and the excellence of French luxury on the web-zine Luxe-partenaires.com of which she is the editorial director and through her Youtube channel COMMUNAUTE LUXE.