BETTINA BERNADETTE FROHLICH
LUXEPERTISE SINCE 1998
"What helped me might help you too."
Born in the land of Grimm's fairy tales, I took my first creative steps in my parents' sewing workshop, where I learnt the demanding basics to express myself through my own designs that I presented in Burda magazine's fashion competitions. I love craftsmanship, attention to detail and cultivating my brand image… 
Luxury is a rich creative and innovative sector…
After several stays abroad and marketing studies, I wanted to settle elsewhere. Being polyglot, with easy access to local and distant cultures, I started my professional life in France in the world of luxury and journalism by chance. At that time, I didn't even imagine for a minute that, 25 years later, I would still be excelling in the luxury industry, combining my talents with my experiences. 
The art direction of a magazine is an exciting job, married to the sector of excellence that is luxury, and which satisfies me fully. I discovered Asia-Pacific (Singapore, China, India), Brazil and I travelled around Europe for my work. An enrichment that remains useful throughout my career.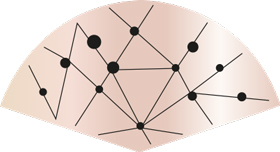 In 2018…
Traveling between Paris and Monaco, a long period of strike disrupted my routine. Convinced that new technologies are within everyone's reach, I decided to set myself up as an online entrepreneur, a digital nomad. But you can't invent that overnight, especially if you're not a born geek. Thanks to extensive training at the age of 50, I am learning about fifty applications and new possibilities that are opening up to me. This proves to be the way forward for budding start-up companies in the early days of the pandemic.
In 2019 Foundation of the Luxury Thinking School Paris
My mum's mantra of "Learning for life" and my visionary spirit combined with a desire for practical solutions pushes me to found an international nomadic online school allowing to follow a curriculum with workshops to meet tomorrow's requirements: the revelation of one's personal luxury brand and content curation. Revisited and simplified workshops or retreats bring new and original solutions within reach of anyone wishing to intervene in the luxury industry.
Creating icons, here…
We are all unique in the world, my mission is to discover together the spark of your gem, determine your expertise, set you apart with an irresistible offer, launch you as a luxury brand and become the reference in your niche.
As a luxury personal brand strategist, I help luxury entrepreneurs and employees discover the range of their knowledge, see the different possibilities and implement the variety of their services. 
Together we build exception, cultivate experience, connect with excellence and co-create the future…

How did I become a luxury brand in my own name?
Having a supportive community and sharing content is not enough in this day and age! You have to come out of anonymity and propel yourself into the limelight, in other words, build a personal brand like many designers who launched their company long before they became global empires. A real necessity these days! So how do you go about it? Certainly, during my long career I was in charge of creating and sustaining brands for resorts with spas and golf to facilitate performance and growth. At that time, I anticipated and imagined in detail what tomorrow's consumers want to build sustainable brands by finding innovative ways to secure the future with a broad strategy. But how do you make it work for you? 
So, I capitalise first on my sector experience and my values, I use my passions, the skills I acquired from my experience and my talents. It sounds very easy, but in reality rediscovering who you really are and what treasures lie within you takes a lot. And it's much more than that: to benefit what we learnt in moments of difficulty or failure, the dessert crossings with those laborious situations to bounce back fully.
Then, I put myself at the service of my niche, I adopt an approach that gradually turns into a method that I test myself and have approved by the first people who implement my advice. 
It's time to build your sustainable luxury personal brand to develop your business or your career… 
And to save precious time, I have compensated my expertise with the fan method that allows you to distinguish yourself as a luxury personal brand in 6 steps. This specific expertise is based on my rich experiences in the luxury sectors. But how did I get here?

Content curation – content always rules
Once a journalist always a journalist does not only mean publishing stories, family sagas about French, Italian or Swiss luxury, or interviewing luxury leaders. Making contacts, building up knowledge by developing a sense of trends and knowing the luxury industry inside out are all part of the job. To be curious without spreading myself too thin about trends, to observe developments very closely and to have the courage to find ways to use these elements is my daily routine. That is to say, adapting content creation to the media of today and the future, on social networks through YouTube channels, Podcasts and tomorrow NFTs, or enriching AI and probably so many other things… That is why I work on myself, educate myself and always stay up to date to be able to respond to the changes of the profession and its time. 

How did I build a community in real life and online?
As a little girl, I was an event creator at heart and I organised my little sister's birthday party with ice-breaking entertainment, making the most beautiful connections between the guests. Working in an agency later on, I took over the artistic direction and designed concepts to stand out from the crowd and create an exceptional event.  I add design thinking to my arsenal to create tailor-made events and generate support from different audiences. Numerous events are created to connect the actors of the industry by playing a catalytic role that has become my secret weapon over the years: from the International Luxury Spa Summit with a prestigious (S)Palmes award to the International Luxury Silver Conference.
Convinced that creating a community around shared values and ideals will be essential in the future, I co-founded Luxe Partenaires in 2012, an association of luxury professionals dedicated to the future of the industry and its players. Because I enjoy meeting new people and earn their esteem, I renew and enrich the community. I help people to connect with each other by bringing them out of their shell and being the first to see the possible exchanges between them.
Initiator of the Carrés Luxe Partenaires and awards for innovative projects in the sector, I am pleased to announce that in 2022, the award ceremony will be about blockchain (NTC token) and artificial intelligence.

A BIT MORE ABOUT THE FOUNDER…
GLOBAL-LUXUS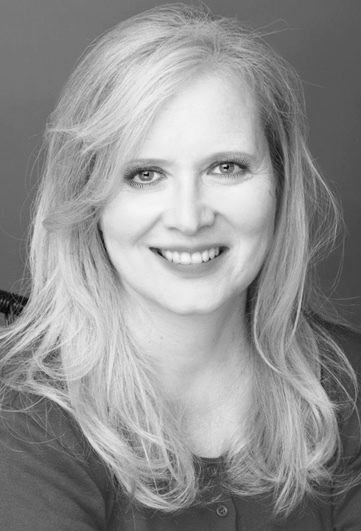 Bettina Bernadette Frohlich – Luxepertise since 1998 
A history of heritage
Karlsruhe, the fan city, built like a fan: we are in the beginning of the 17th century in Germany. Margrave Carl of Baden is lonely in his castle, far away from everything. He dreams about meeting people and exchange with them. While fanning himself with a fan brought back from his travels, an idea came to him. He then began to draw the plan of a city at the foot of his castle inspired by Versailles with visible alleys, fulfilling his deepest with: getting closer to his subjects. Without realising it, he reproduced the shape of a fan. Bettina, who was born in Karlsruhe, uses this pattern to illustrate her method of building a fan community around a personal luxury brand and as a tribute to the fonder of Karlsruhe.
The innovative spirit of a "Luxury Thinker"
Being visionary and with lots of ideas, I have a boundless imagination that inspires and drives others. I am never short of resources, drawing on the deepest part of my mind to create the unexpected, something new. Today I am in my genius phase, exercising my talents to help people see more clearly, to be their guide on their path, to co-create empowering beliefs and daily habits.
My introspective and intuitive nature is balanced by a keen interest in the world around me and a desire to contribute to society. I have the ability to work through challenges and the determination to get through them. Life is only limited by the boundaries of our own beliefs, and I always push the limits of my abilities. I live in a world of endless possibilities, choosing to see things not as they are but as they could be. I see opportunities and turn them into something beautiful.
My mission is to bring my clients' visions to life and I encourage them to go further in the expression and embodiement of their uniqueness. Through my ability to see their talents before they do, to bring out the potential in each other, and to inspire the others to see it too, I help them to unleash their true potential, what they do best, with enthusiasm, and I explore with them future possibilities that are opening up. I assist them in taking action and give them the confidence to follow through.
My biggest flaw is impatience – faster, further, better… a future shaped and signed by Bettina Bernadette Frohlich.