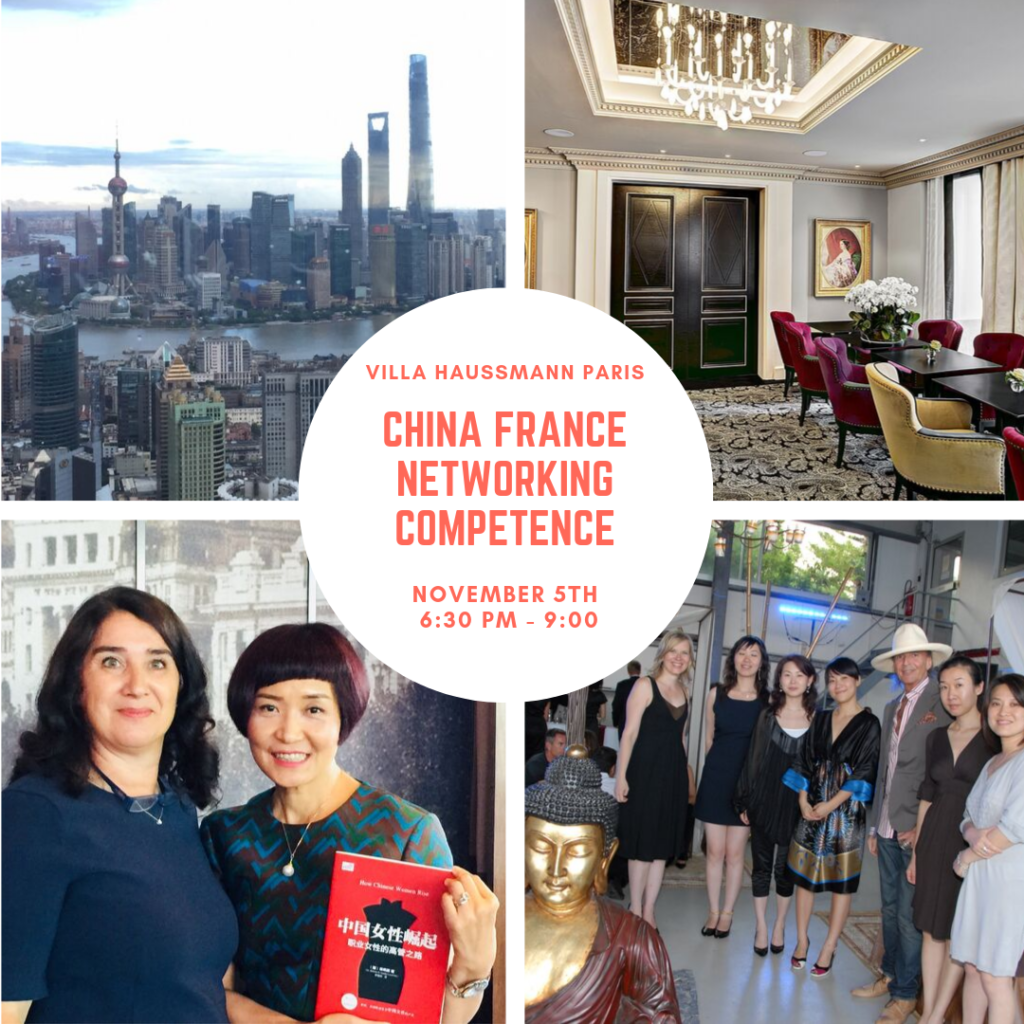 The secrets of powerful networking with China
Questions « French attendees » : 
Your clients are Chinese women with a good purchasing power?
You have China consumer insights but need to find more female niches?
You are leading teams with Chinese women managers?
You want to understand how Chinese women in top management build their careers?
You are interested in strengthen your network within Europe or China?
You are a good networker already but you feel you are spending too much time and you do not get exactly what you want?
Questions « Chinese attendees » : 
Do you want to understand better how to position yourself as Chinese professional women in France ?
Do you want to find new solutions for typical challenges for you in a foreign country ?
Do you want to find your unique advantage as Chinese women in France ?

Do you want to develop leadership strategies for teams with European colleagues ?
Dr. Bettina Al-Sadik-Lowinski: How Chinese Women rise?
Build your Networks in China and Europe: Chinese women in senior management functions. Their upbringing, their education, their career paths. Learn about how they master challenges, how they organize work-life challenges and how they lead their teams. Dr. Bettina Al-Sadik-Lowinski is a trusted expert in women leadership research (PhD based). Founder of Global Women Career Lab. International Executive Coach (PCC) and team facilitator. Author of the book "How Chinese Women Rise". She has lived and worked five years in China.
Bettina Fröhlich: The secrets of powerful networking
Bring your expertise in networking to a next level and see how you can use networking more efficiently for reaching your business targets. Start creating a plan for your business network China. Bettina Fröhlich is Networking expert, founder of LeanInLuxury. Jounalist in the luxury field and event designer, her book "The fan method : Networking in Luxury" will be published next year.